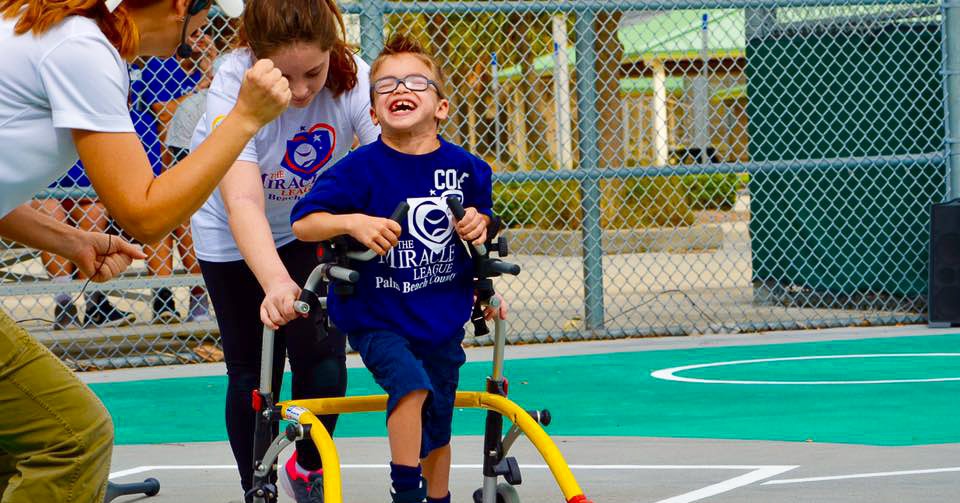 The Palm Beach County Sports Commission, in collaboration with the Miracle League of Palm Beach County and the City of Palm Beach Gardens, is set to host the fifth edition of the Miracle League All-Star Weekend, set to take place from November 3-5, 2023. This inclusive and inspiring event will unfold at the Miracle League Field, located in the picturesque Gardens Park in Palm Beach Gardens.
The Miracle League stands as one of the most inspirational youth sports organizations in America, breaking down barriers that have historically kept children with mental and physical disabilities from experiencing the joy of America's favorite pastime. Unlike conventional leagues that employ natural grass fields, the Miracle League teams play on a custom-designed, rubberized turf field that accommodates wheelchairs and other assistive devices while prioritizing injury prevention.
The Miracle League All-Star Weekend brings together over 125 Miracle League players, representing the nationwide network of more than 300 Miracle Leagues from across the United States. What sets this event apart is the presence of able-bodied "Buddies," drawn from local baseball and softball teams, who accompany each All-Star player. These Buddies provide invaluable support, helping their All-Star teammates bat, run the bases, and field their positions. Among the 10 All-Star teams, one game is dedicated to a competitive match, adding an extra layer of excitement to the weekend.
In addition to the games, there will be a Friday evening opening celebration, a Saturday Night Awards Gala, and a Sunday breakfast. The Miracle League All-Star Weekend in Palm Beach County will also feature a range of inclusive activities, enhancing the overall experience and creating lasting memories for everyone involved.
The impact of this event extends beyond the playing field. The influx of family members and friends traveling to witness their loved ones compete is substantial. Overall, over 1,000 visitors are anticipated to travel to The Palm Beaches. The event is expected to generate upward of 1,200 hotel room nights and an estimated economic impact of over $1.2 million. These economic benefits are significant but are overshadowed by the broader impact of the Miracle League All-Star Celebration on disabled youth, their families, and the inclusiveness it fosters within the host destination.