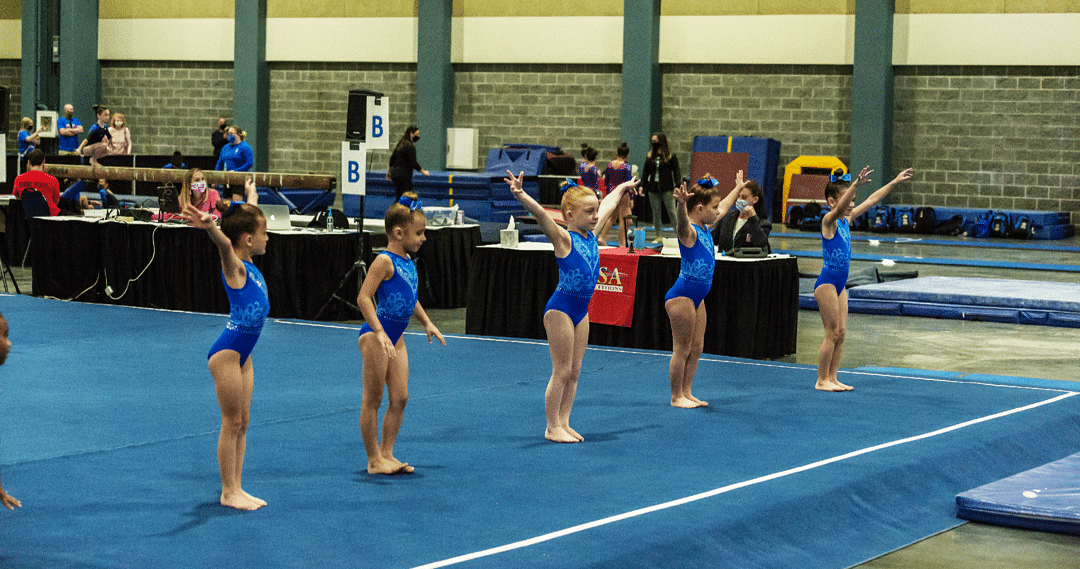 High-flying gymnasts from Florida and beyond once again converged in West Palm Beach for the 2021 Tim Rand Invite. USA Competitions, a full-time events production company, partnered with the Palm Beach County Sports Commission to host this prestigious meet. The two-day event took place Saturday, March 6, and Sunday, March 7 at the Palm Beach County Convention Center.
The participants in the Invite represented several states as far west as Colorado but much of the field hailed from Florida. Athletes ages five to 18 contended in 10 different divisions based on experience level; novice competitors comprised level one while advanced entrants made up level 10. The event was divided into both team and individual competitions with participants performing in floor, beam, bars, and vault.
"Fortunately, we are able to bring [the Invite] back. Palm Beach County especially has been extremely adaptable and willing to kind of do whatever it takes to make our group and our event successful," said USAC Director of Business Development Shane Cummings ahead of the event.
Named after the late USA Gymnastics Region 8 Hall of Fame coach, the Tim Rand Invite was formed not only as a place for high-level competition but also as a benefit event for the Tim Rand Legacy Fund. The fund benefits coaches and athlete education in the southeast region of the United States. The Invite was the fourth event of USAC's season and two more meets are planned for the coming months.
USAC implemented a comprehensive Covid-19 protocol for the health and safety of all attendees. Mask wearing was required for all at the event unless presently competing, and social distancing was strongly encouraged. Gymnasts were also asked to bring their own chalk instead of sharing it with fellow competitors.
 "USA Competitions has consistently done an incredible job bringing the Palm Beach County Convention Center to life with the world-class Tim Rand Invite and this year was no different," said Palm Beach County Sports Commission Executive Director George Linley.
The Invite's host venue, the Palm Beach County Convention Center, is one of the most versatile spaces in The Palm Beaches. The 350,000-square-foot venue features a 100,000-square-foot exhibit hall, a 22,000-square-foot ballroom, and 21,000 square feet of flexible breakout space divisible into 19 rooms. The adaptable space has been used for sporting events of all kinds including badminton, basketball, bodybuilding, boxing, martial arts, powerlifting, table tennis, volleyball, weightlifting, wrestling, and more. The Hilton West Palm Beach, connected to the facility via a covered walkway, makes event lodging a hassle-free experience, as does the convenient on-site parking garage.