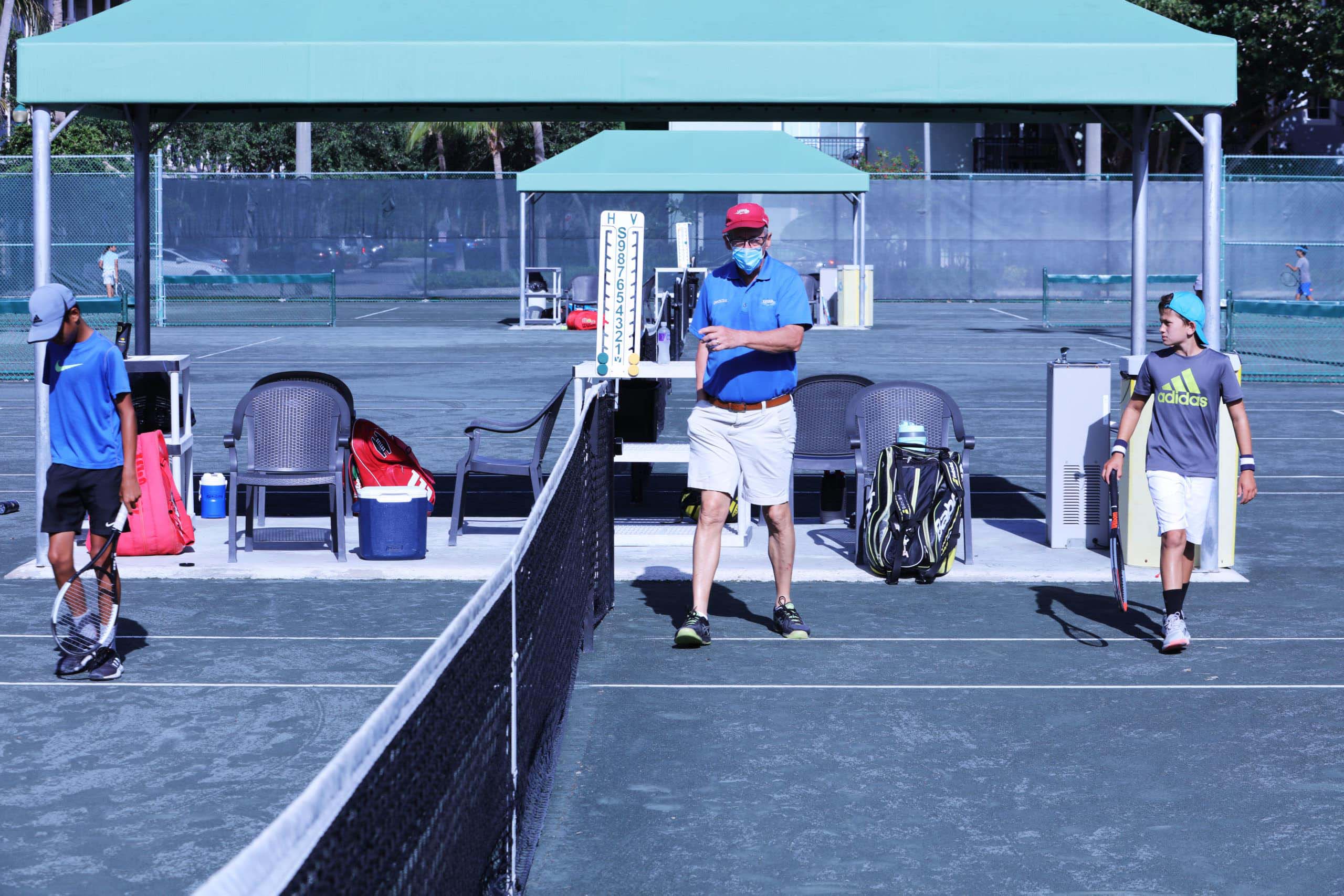 Amateur sporting events have cautiously returned to action in Palm Beach County with new enhanced safety guidelines and social distancing practices to help prevent the spread of COVID-19. Often under the supervision of medical director's, event organizers go to great lengths to ensure the safety of participants. Enhanced social distancing, face masks and temperature checks are only a few of the safety measures that are being put in place. The Palm Beach County Sports Commission is working closely with event managers and Palm Beach County as each event's safety plan is reviewed and approved by the County prior to the event beginning.
The Delray Beach Open Junior Championships will be hosting two US Tennis Association sanctioned tournaments that will take place July 11-13 (Delray Beach Junior Championships) and July 18-20 (YellowTennisBall.com Junior Championships) at the Delray Beach Swim & Racquet Club and the Delray Beach Tennis Center. Each three-day tournament will take place on a total of 23 clay courts between the two venues and a maximum of 52 players will be on site at any given time. Players will check in from their mobile devices and are only permitted into the court when the previous players have cleared out. Temperatures will be checked prior to entering the facility and any person exceeding 100.4 must leave and not return for the duration of the event. Each player is allowed one spectator and every person on site, save for the currently competing players, must wear a mask.
The South Florida Collegiate Baseball League, Palm Beach County's premier summer college baseball league which features players from the NCAA through the NJCAA levels, began play June 12 and will continue through July 30, with 10 teams playing across several venues in Palm Beach County. For its 110-game schedule, the league has implemented several safety measures including a roster cap of 20 players on game days and shifted the player's bench from the dugout to bleachers, usually reserved for spectators, adjacent to the field. Spectators are required to bring their own chairs and observe social distance protocols. All players and staff are required to wear personal protective equipment, such as masks and face shields and must provide their own food, water, and equipment.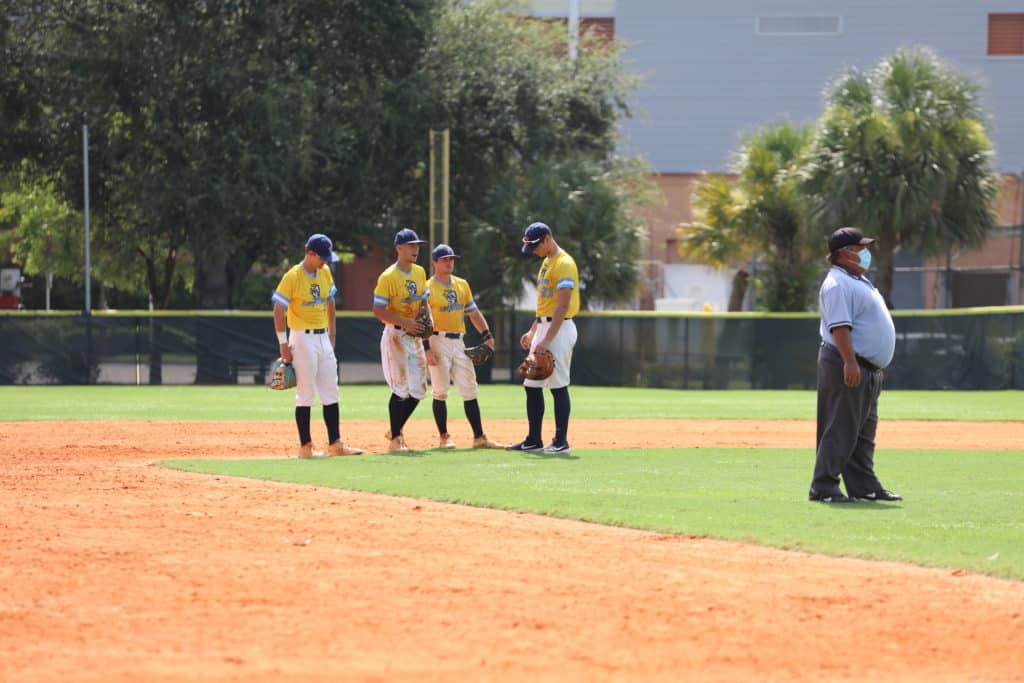 As sports events return to Palm Beach County, the first and foremost concern is the safety of all players, spectators, staff, and the local community.