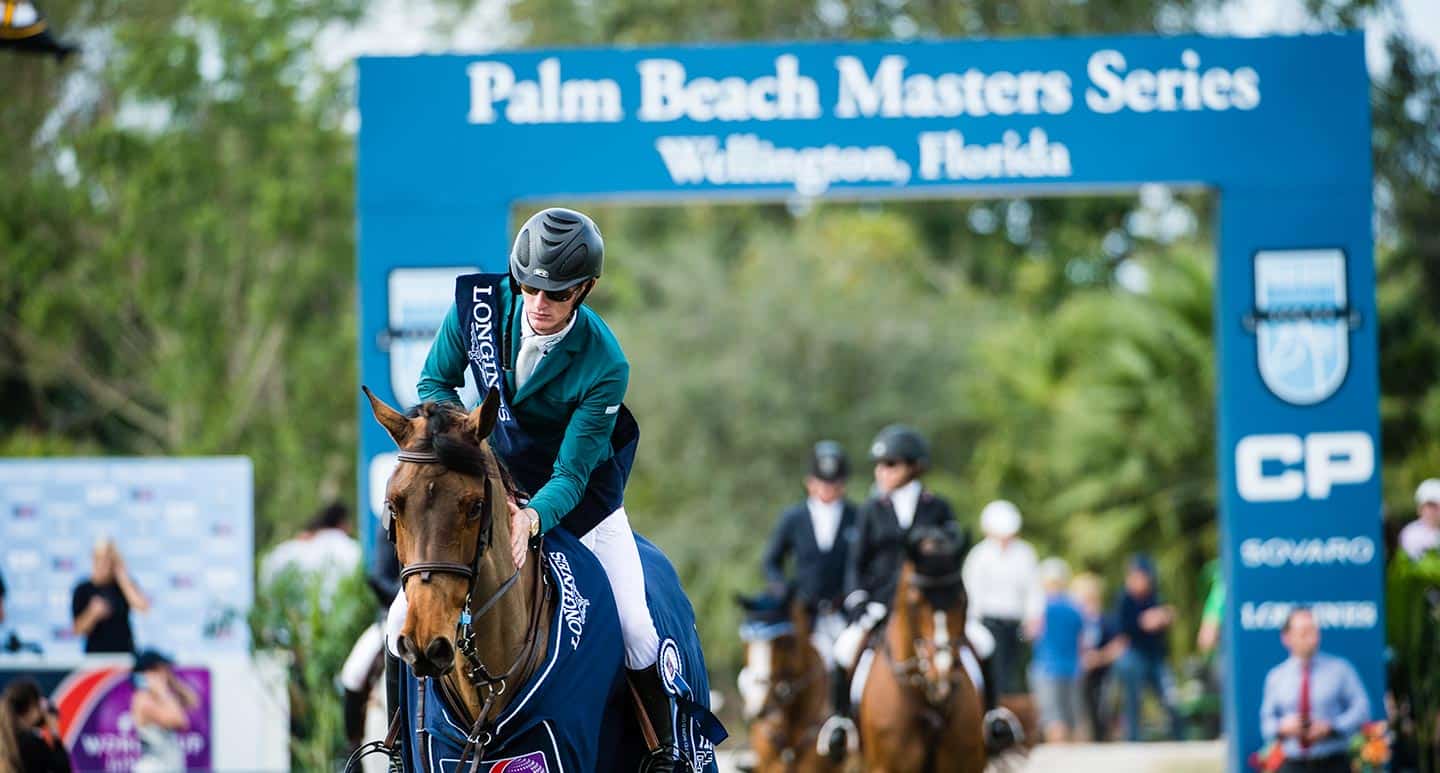 Four top equestrian events are set for fourth year in Wellington
The Palm Beach County Sports Commission is partnering with the annual Palm Beach Masters Series, taking place at Deeridge Farms in Wellington from January 29 – March 22.
Palm Beach County has been home to the Palm Beach Masters Series since 2016. Over 900 riders and trainers will descend upon Wellington to compete in four equestrian competitions; the Longines FEI World Cup North American league qualifier (January 29 – February 2), the Longines FEI Nations Cup (February 12 – 16), the Palm Beach Open (March 11 – 14), and the Deeridge Hunter Derby (March 18 – 22).
The show grounds are located at Deeridge Farms, situated perfectly in Wellington, the heart of the North American equestrian scene. Award-winning landscaping surrounds the custom-built show grounds and the facilities that host the series. The events' picturesque location, unrivaled hospitality, custom-built jumping rings and world-class facilities guarantee a one-of-a-kind experience for riders and spectators alike.
The event brings riders, trainers, and spectators from around the globe to The Palm Beaches. The three-month long event is expected to bring a substantial economic impact of 4.5 million dollars to Palm Beach County.
About Palm Beach Masters Horse Show:
The Palm Beach Masters Horse Show was created to expand the reach of the equestrian season in Wellington, by attracting high-level competition for those riders not already coming to compete at the Winter Equestrian Festival. By being awarded a FEI Longines World Cup qualifier, a new set of competitors is coming to Palm Beach County. Each year, the Palm Beach Masters Series continues to grow and enhance their event, creating new competitions including youth events.