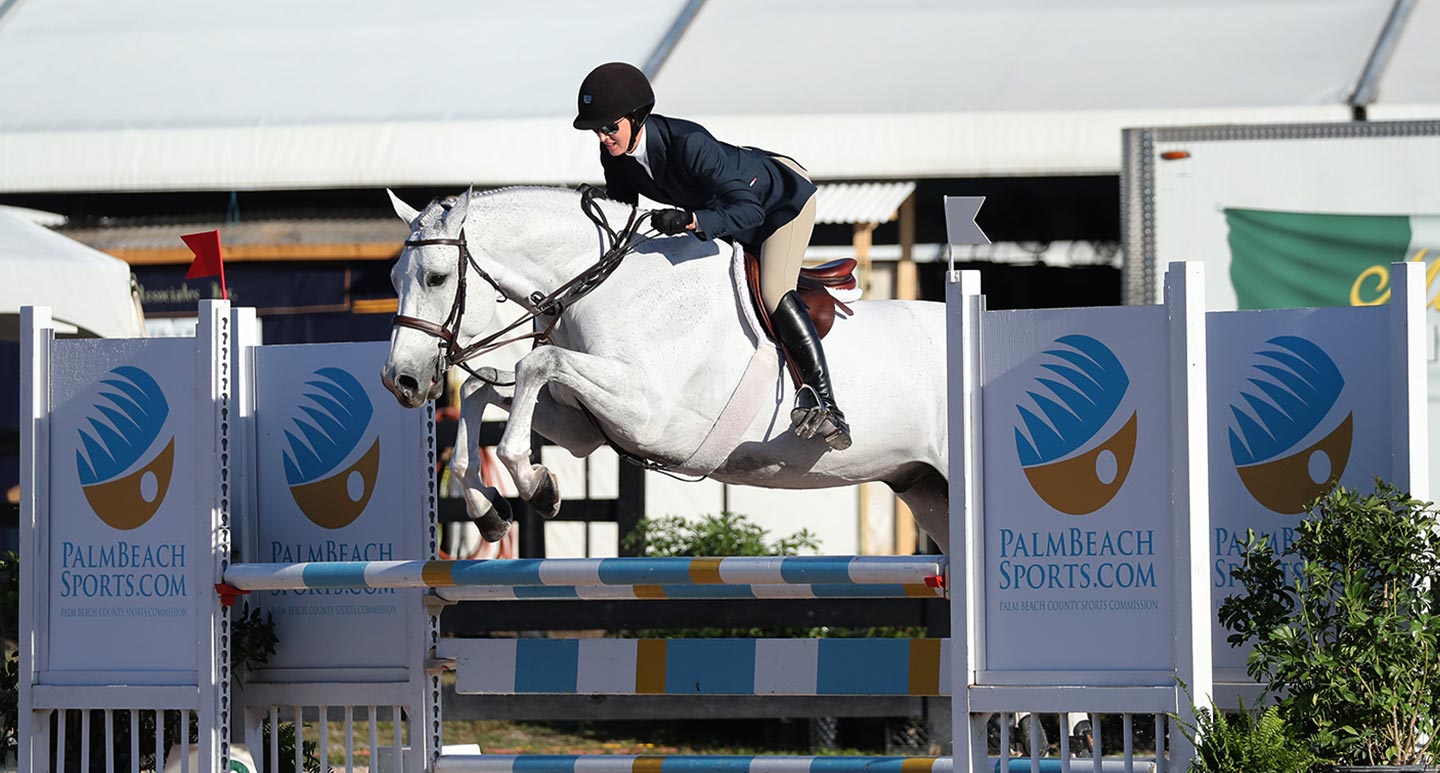 The Winter Equestrian Festival returns to The Palm Beaches from January 8 to March 29, 2020 at the Palm Beach International Equestrian Center in Wellington.
Since 1994, The Winter Equestrian Festival and The Palm Beach County Sports Commission have produced a great partnership. The event has enjoyed a 39-year history becoming the county's largest sporting event and the longest running equestrian event of its kind in the world. The event attracts athletes and spectators from all over the globe.
The Palm Beach International Equestrian Center will once again play host to the prestigious event. The center is considered the most recognizable equestrian sporting venue in the United States. It encompasses a total of 500 acres, and the competition arenas alone cover 80 acres. All 18 arenas feature state-of-the-art sand footing, and the main International Arena is surrounded by stadium and box seating as well as hospitality pavilions that are available for private events. The main grounds house more than 250 permanent equine stalls, horse trails, pedestrian paths, golf cart tracks, and dedicated shopping areas.
The three-month festival brings spectators from around the globe to Wellington which creates a massive economic impact for Palm Beach County. Over the course of the event, an economic impact of 89 million dollars is expected to reach the county.
"Each year, The Palm Beaches is home to the biggest and best equestrian event in the world. The world-class facilities in the heart of Wellington bring top-level competitors and spectators from around the globe," said Palm Beach County Sports Commission Executive Director, George Linley. "The equestrian world will once again turn to Palm Beach County for an exciting three months of competition set in the picturesque destination that is The Palm Beaches."
General admission is free throughout the season to all events. Each show week starts on Wednesday and concludes on Sunday with at least one major competition on a Saturday night or afternoon. For more information and a complete schedule of events, visit https://pbiec.coth.com/.